A new year (or season!) for me usually means blog revamps. It's like a makeover, only you do it once and it stays done for months. This blog is pretty new so I most likely won't mess with it yet, but I updated my personal blog and got the juices flowing...
SO, if you're looking for a blog makeover, here are some great places to start!
Cutest Blog on the Block
not everything here is free, but there are some great options and tips. They'll even teach you step by step how to make your blog into three columns, and then provide backgrounds that fit!
Scrap-e-blog
: This girl is amazing and will even custom make a header for you, for free!
My family site just got an update using a background from
That Blog Place
. They're running a grand opening giveaway for a custom header right now as well.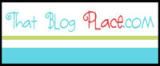 This site's background is brought to you by
Leelou blogs
. They also sell pre-made layouts which include a header (just add pictures!) for $10.




What about extras?



Want cute buttons?

Leelou blogs has great ones like this: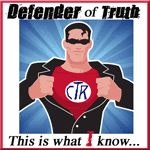 Or try That Blog Place:


Still haven't found what you're looking for, or have another favorite site to recommend? Let me know in the comments below. If you ask *REALLY* nicely, I might even make a cute header for
your
blog!




P.S. Get your own custom signature

(the fast and free way!) here